Share Us. Get Paid.
Jun.13.2011 / liveSite Release / 0 Comments
Introducing recurring commissions.
Everyone you know needs great software to manage their website, so why not earn money by just mentioning us? Affiliate programs have become the fastest and easiest way to create revenue in the new social networking world, so why not take advantage of it? It's free to join, takes only a minute, and you can start earning commissions today!
Our unique program allows you to create and share your own offer code with your friends, colleagues, and customers. They save so they are more likely to purchase, and you earn commissions for the life of their account at the same time!
So whether you're a large hosting provider, or a freelance web professional, we make it easy for you to pocket sweet cash for the life of every liveSite Software Subscription you refer!!! Sign Up Now.
1. Sign up and create your own personalized code.

2. Share your personalized code with others.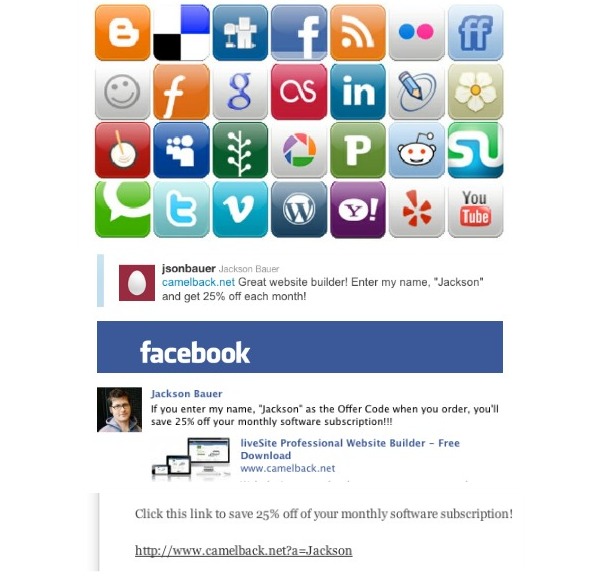 3. They save 25% on their subscription.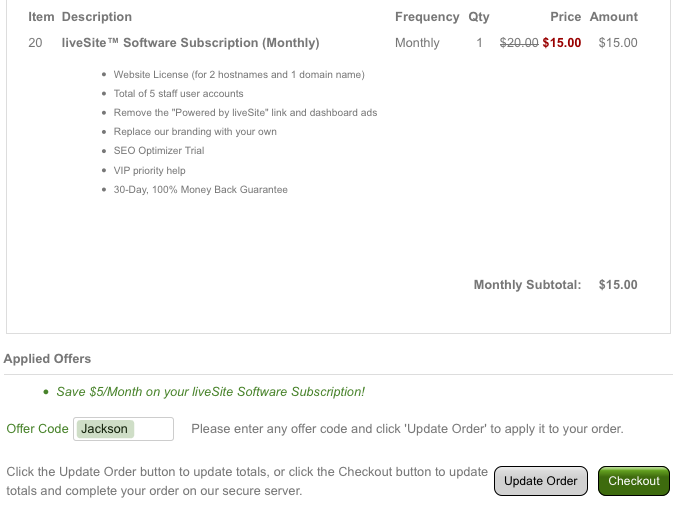 4. You earn 33% for the life of each subscription!