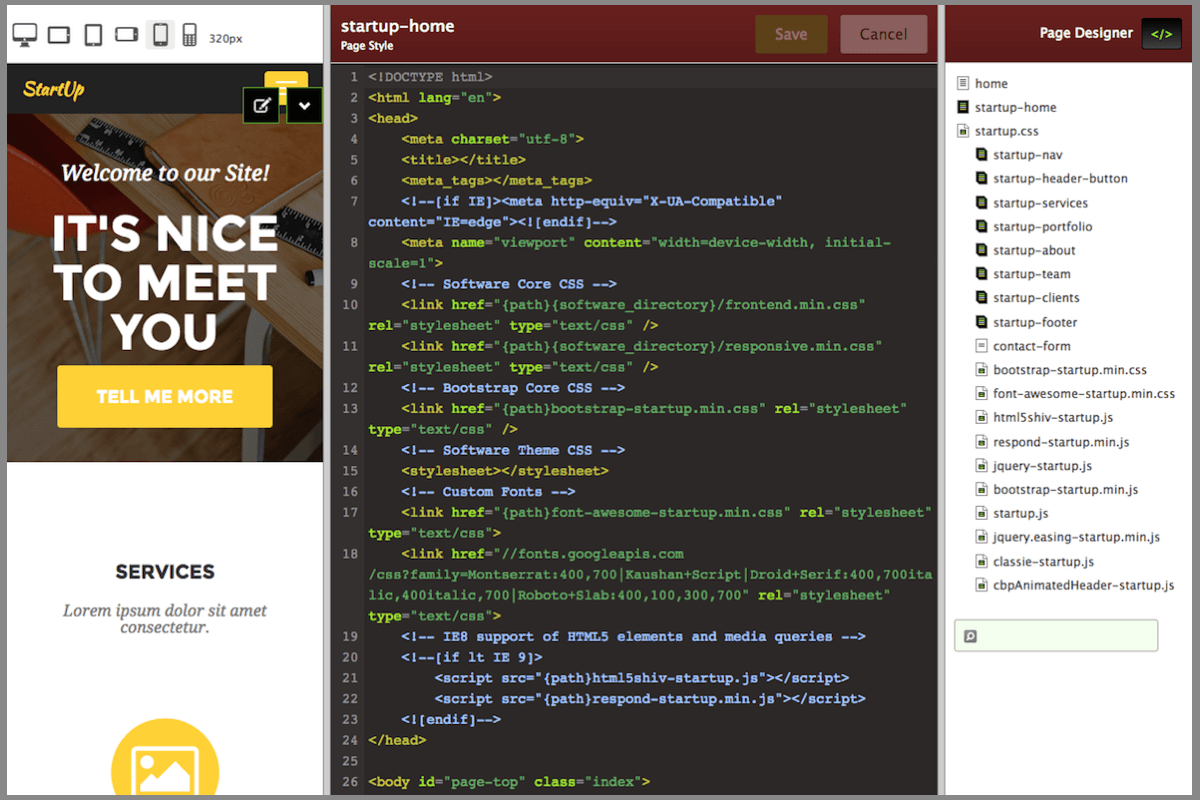 liveSite v9.1 Arrives
Oct.12.2015 / New Features / 0 Comments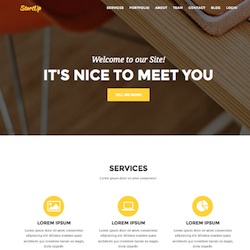 We are happy to announce the release of liveSite Version 9.1! We have packed almost a year's worth of software development and customer feedback into this point release. (We thought about calling it "Version 10", but what does a number mean these days anyway?).
liveSite v9.1 not only includes some amazing new features, but it begins to expose our long-term strategy of making liveSite "the" back-end platform for front-end web designers that need a secure, reliable, and scalable solution they can hand off to their clients to manage.
We have heard from many of you that absolutely love the power and flexibility of liveSite, but you wanted a better way to create and customize the popular responsive front-end design frameworks like Bootstrap. Realizing that the true strength of liveSite was in its integrated back-end functionality, we set out to create a better environment where any front-end design could be quickly created, tweaked, and deployed, all within liveSite. The result is the new built-in Page Designer.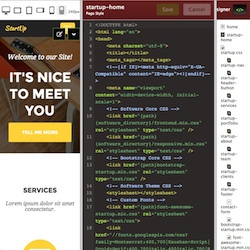 The new Page Designer is great for managing responsive front-end designs, but we didn't stop there. We also created a new website import feature that can scan your old website and convert it to a working site within your liveSite with a single click. That's right. It neatly creates all the web pages, page styles, photos, images, content, and code files and links them all together within your liveSite for you. You can also import any website template you purchase and download from a theme site. Once your site pages are imported, you can use the Page Designer to make short work of connecting it to liveSite's powerful back-end functionality.
If you are currently using liveSite to run your website, we didn't forget about you. We also improved our Theme Preview Mode, Pages, Page Styles, and Themes so you can literally overlay a completely new front-end design on top of your existing pages so you don't have to scrap your current liveSite or build a development site. When you are ready to launch your new design, you simply click activate and it is live across all your web pages instantly. Since your page URLs don't change, all your website functionality, workflows, and inbound links from search engines and social media will continue to work perfectly. No other website platform on the market today can do that!
Here's a rundown of the major features we packed into liveSite v9.1:

DESIGN FEATURES
New Website Templates & Themes
We have expanded our collection of complete website templates that are installed with each new liveSite. The original starter site template is now called "Full" and perfect for larger organizations that need to enable many of the features of liveSite. There is now a new smaller "Startup" site template that is perfect for small organizations that need to have a presence online and gather and manage website leads. For those that need a site focused on e-commerce catalog shopping, we created a new "Shopper" site template. Each of the new website templates include a fully-responsive front-end design to get you started but you can easily import your own designs and extend the functionality for your specific needs.
New Sandbox Sites
To mirror the new Website Templates & Themes, we created three new Sandbox Sites that you can use as a reference for your own liveSite build-out, examine how to create fully-responsive front-end designs, or simply try out new things before you apply them to your own liveSite.
HTML 5 and UTF-8 Support
HTML 5 and UTF-8 are now the de facto standards in front-end web design, so liveSite now fully supports these standards from beginning to end. Handling international language characters as well as custom font and icon sets are now supported.
Page Designer
Web designers can quickly edit their html, css, and js files, content, and preview their changes instantly across many devices. Manage any responsive front-end design from within liveSite without FTPing files back and forth or purchasing other site development tools. With liveSite and a modern browser, you'll have everything you need.
Website Import
Save tons of time by importing any web site into liveSite so you can quickly begin using the benefits of liveSite's powerful back-end features. liveSite's powerful new import feature will grab all the photos, code files, HTML, and content from any website, upload all the files, create the proper liveSite objects, and link them together for you.
Zip File Import
Since your new liveSite website design might be in the form of a template you download from a third-party theme site, liveSite also supports a website import from a single zip file. Even if not a design, the zip file import will quickly upload and unpack your compressed files too.
Page Region Collections
As you develop a new front-end design on top of your existing production liveSite web pages, your current page content may not fit nicely within your new design, or you may simply want to replace the existing page content with new content altogether. Page Region Collections have been added to all Custom Page Styles so you now have the freedom to redesign your page content alongside your new page designs.
Conditional Page Content
As a web designer, many times you'll need to hide or change sections of a web page based on each site visitor's level of access at the moment. <if> and <else> are powerful new tags that conditionally display or hide content, code, and even liveSite Regions depending upon who is viewing the page.
Keyboard Shortcuts
We added some keyboard shortcuts to the liveSite Control Panel to make it faster to move around and make updates. When viewing a page, Ctrl+D (or Command+D) will toggle Fullscreen Mode, Ctrl+E (or Command+E) will toggle Edit Mode, and Ctrl+G (or Command+G) will toggle Page Designer. In addition, if you are editing page regions or a control panel edit screen, you can also use Ctrl+S (or Command+S) to save the page or screen changes.

Although our focus for liveSite v9.1 was on front-end design capabilities, we also added dozens of other improvements. Here are some of the highlights:

COMMERCE FEATURES
Product Attributes
Need to provide product options to your customers as they shop your online store? Now you can. Say you sell t-shirts that are available in several sizes and colors. Any number of options can be presented to your customers as they add products to their shopping cart. Product prices, photos, and details are updated instantly as your customers make selections.
Product Catalog Management
There are times when you need a faster way to duplicate one or more Product Groups and/or Products in your catalog. You might want to duplicate a section of your catalog to create a similar section. You might want to back up your current catalog before making extensive changes, or you might want to swap out your entire catalog for another if your catalogs are seasonal in nature. In addition, you can now also mass-enable or disable products all at one time from the all products screen whenever that situation is necessary.
Custom Billing Fields
If you need your customers to enter additional billing information, new optional fields can be displayed whenever billing information is requested for an order. Users can also select whether or not they want their contact information updated when they place an order.
Variable Shipping Rates
You can now set variable base rates for any Shipping Method based on each recipient's subtotal amount. This feature allows you to reward customers that send more products to each recipient (free or reduced shipping on portions of a larger order).
Shipping Date Adjustment
Due to the nature of gift giving during major holidays, shipments tend to bunch up around specific departure dates, overloading docks and fulfillment teams. liveSite now has a unique feature that allows you to spread out shipment dates based on destination zip codes, while still making sure all packages arrive on time.
Shipping Report
Now your store managers can view the shipped products as well as unshipped products to get a better picture of past inventory levels and product sales trends.
ShipWorks
liveSite now updates its own order information with tracking numbers and shipped quantities from ShipWorks so your customers can login into liveSite and find the updated status of their orders.

FORMS & VIEWS FEATURES
Custom Forms
You can now automatically grant access to any protected area of your website (Private Folder) when a Custom Form is submitted. This opens new possibilities for developing multi-level membership sites that may not require purchases.
Improved Meta Data
Updated HTML meta data content-type content for Form List Views so Facebook and other social networking sites will always display text correctly and improve RSS reader support.
Attachment Listing
A new tag has been added to Form List/Item View pages so that all comment attachments can now be listed in one place. This is helpful if you have a Form List or Item View that has many comments and attachments and you want them all to be listed in a single location on your pages.
Calendars
We have improved Calendar Events so that they can now repeat daily or only certain days of the week. We also now allow you to hide the start and end times for calendar events on your calendar pages.

USER FEATURES
Auto-Registration
Want to increase your orders and custom form submissions by allowing your site visitors to skip the site registration/login step? You can set auto-registration for any Custom Form or Order Preview/Order Express Page and liveSite will determine if the submitter is already a user or not and either tie the submission to their user account, or create a new user account for them after the submission occurs.
Conditional Start Page
A specific User Start Page can now be set as a click-thru value. So as a web designer, you can specify where each user is redirected to within your site each time they login based on how they originally navigated to your registration page.
User Time Zones
Your users can now set their own personal time zone in their account profile, and all time and date information is converted and displayed to them in their own time zone.
You will find more details about these features by clicking on Help within your liveSite Control Panel. We will also be posting new tutorial videos in our Video Library.
We hope you enjoy the new version of liveSite! We are excited to see what you create with it! Feel free to share it on social media with your friends. We would love to hear from you so post your comments below!
Thank you,
Camelback Web Architects
simply innovative.