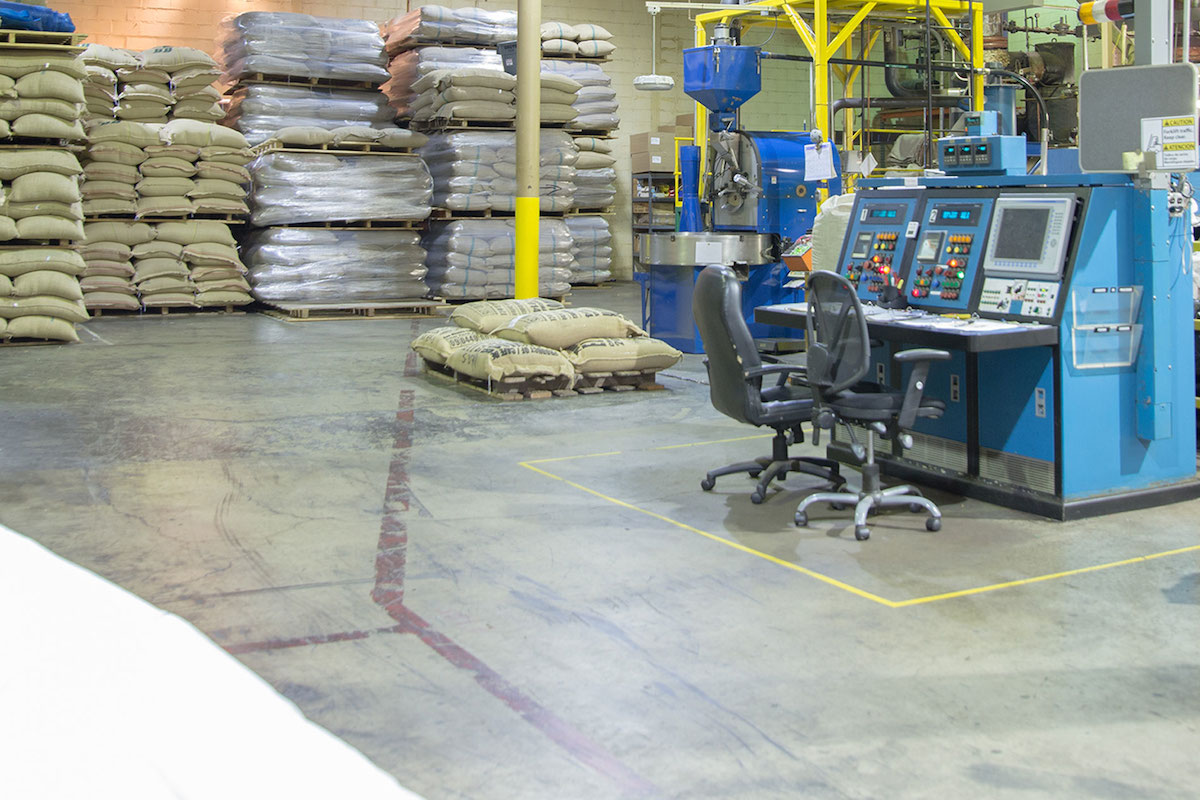 Take Your liveSite to the Next Level: e-Commerce
May.1.2013 / Other / 1 Comments



Jason Richter

This week we had the pleasure of interviewing Jason Richter from Empire Coffee Roasters.

Empire Coffee Roasters is a New York based family owned business with four generations of coffee experience and knowledge. They have been running their online business with liveSite for several years.

Through the years they've even requested custom liveSite application development that has been made available to our entire community.

We spoke with Jason at length, and found that Jason is a passionate liveSite user with a solid grasp of liveSite and how it meets his business needs.

Here is the summary of our time with him. We hope his story is helpful to you too, as you leverage liveSite for your own needs.
Getting started with liveSite
Several years ago Jason spent some time searching Google for e-commerce software solutions. When he ran across liveSite he liked the user-interface and liked the simplicity of the software and the behind-the-scenes functionality.

"liveSite offers a ridiculous amount of features, especially once you get into it. Plus it's really cool that you can customize it so easily," he said.
liveSite has helped Waterfront Roasters do e-commerce the right way.

One of the frustrations Jason ran across in his software search was that most e-commerce software at the time just linked off to PayPal.

"liveSite is completely integrated and makes it easy to build a cart and (the software) automatically creates the linking structure. liveSite has enough features to offer a solid shopping experience to the customer," he added.

The ease of adding products and product groups has been a good feature for Waterfront Roasters. They've also hired Camelback Web Architects to develop a custom Shipment Tracking application that will be made available to all liveSite customers in a future software release.

"It's easy to work with Camelback Web Architects to add custom application integration when needed. The new Shipment Tracking feature application Camelback built for us really helps," Jason said.

He went on to say, "liveSite is my professional website. It's an important thing for me. I make money on this website. Why would you ever chance your financial stability to something that you're unsure about who developed the software or its security? Why wouldn't you want to make sure your customers are secure?"
Waterfront Roasters Typical Workflow
Receive a new order confirmation via e-mail from liveSite ("Some of the best e-mails I ever get!")
Log into liveSite (from anywhere with an Internet connection & web browser)
Go to the Commerce tab in the liveSite Admin Panel
See the new Order
Visual representation of what has been shipped makes it easier to know I haven't missed anything
Click on the order
Print out a packing slip
Make the order
Copy and paste tracking number from UPS
Then the truck icon shows up (cool new feature Jason added!)
Away we go!
Other typical actions include:
Use order reports a lot to see who's abandoned carts
That's important for me to see who's abandoning carts and what items were in their carts
View previous order history for clients
What advice would you give to someone looking to use liveSite to run his or her online business?
Jason would like those looking at liveSite as an e-commerce solution to give the software some time and not to get overwhelmed. "Once you get into it, you get a lot out of it," he said.

He also suggested for users to use the forum as much as possible, watch the useful videos that are provided, and read and learn from the blog posts.

Jason also made a point to suggest that liveSite free version users should take advantage of liveSite hosting which includes upgrades. He added, "I've never really had a problem with the software. It's never buggy and it provides quality assurance and peace of mind."

In talking again about how the new Shipment Tracking application has helped him, he spoke to the value of the Camelback Web Architect team saying, "For $50 a month you're buying a professional web team."

We want to thank Jason again for his time and we look forward to hearing more about his online success! If you would like to learn more about how Jason does it, go shopping on his site at https://empirecoffeeny.com We know he'd appreciate your business and who doesn't love great coffee or tea, right?
Questions? Comments?
If you're interested in being interviewed for a future blog post please contact us and let us know why you love liveSite, too.
If you'd like to receive our blog posts in your inbox, don't forget to join our mailing list.