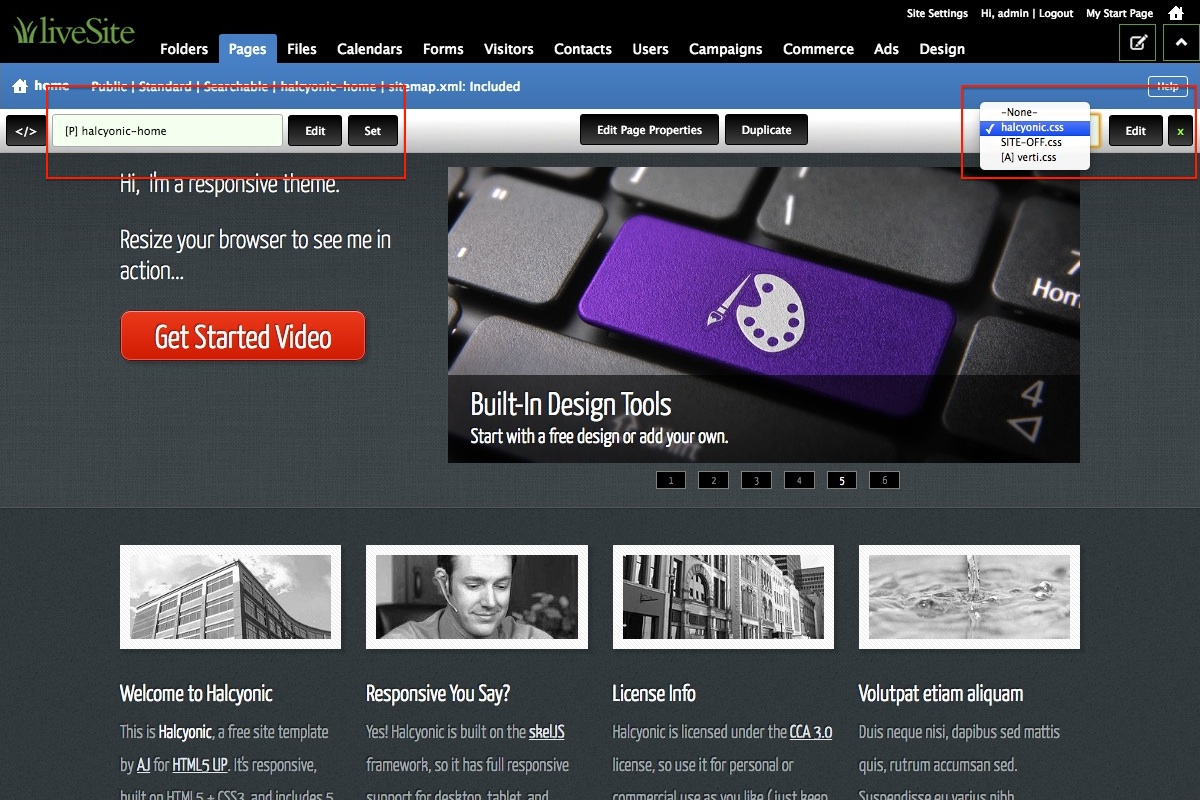 Theme Preview Mode
Nov.20.2014 / New Features / 0 Comments
For the beginner to the advanced web designer, Theme Preview Mode in liveSite v9 is a great feature to help anyone create and test new page layouts or entirely new site designs across their production site pages without the need for a separate development site.
In past versions of liveSite, you would need to create many test pages to proof your new design. Then, when you were ready to launch your new Theme, you would have to manually change your Page Styles for all your production pages after you activated your new Theme. This manual process would have to completed before your entire liveSite was converted to the new look. If you were running a very active site, this took some time so there was a chance that your site visitors might see a mixture of the old and new design as they browsed your site.
In this new video, we'll explain how the new Theme Preview Mode works, and how easy it is now to test and activate new Page Styles and Themes across your entire website!
We hope you enjoy the new Theme Preview Mode.
We'd love to hear from you so please add a comment with your feedback!