Benefits for Web Designers
Deliver websites that are as functional as they are beautiful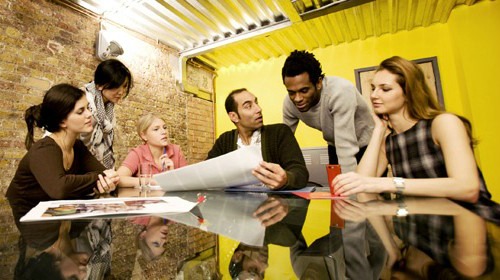 Web Designers can convert any existing or new website design into liveSite using simple copy & paste.

Web Designers can create unlimited page styles and layouts to create totally custom site areas within the same website.

Web Designers can speed delivery of any website project using our built-in design themes.

No software modules to install, databases to setup, or web servers to configure for the Website Designer, so adding interactive features to your website is easy.

No application or database programming required for Website Designers. Snap together unique data-driven functionality using simple, interactive page types.
Professional help is available to build any type of feature or customize the software to meet a Web Designer's specific requirements.

And liveSite is so versatile, Web Designers only need to learn how to use one tool to build any type of website for your clients.
FAQs
Is my creative freedom limited when designing a web page?
Absolutely not! Our system does not limit a Web Designers creative freedom whatsoever. You have complete control over the HTML that you put into the system.

How long does it take to incorporate my own web designs?
Web Designers can convert any simple HTML web page into a template in about 5 minutes! Once you have created a page template, you can reuse it to create and manage as many web pages as needed.

I use a front-end web design tool to build my web pages, is it compatible?
Yes. liveSite works with any HTML authoring tools. Just create your HTML page design and paste them into liveSite as you would for any web design. No FTP or other third-party tool is required so Web Designers can modify their designs from any computer when on the move!

Does liveSite support the use of Javascript, CSS Stylesheets, Flash, and embedded video?
Yes, anything that you can run from an HTML page (or blog site) will work just fine.

Do I need FTP software to manage my website?
No! liveSite includes a secure file upload interface through any web browser, so as a Web Designer, you can easily upload one or many files at once.

Can I change the default design templates?
Yes, the default design templates and themes are standard HTML and CSS stylesheets that dictate the layout and styling of the liveSite pages.

Can I create a custom design for my liveSite website?
Yes, liveSite allows Web Designers total freedom using HTML and CSS to create unique designs. With liveSite, you can quickly and easily create your own look and feel and force consistency of design throughout the entire website.

Can I have different designs and layouts for each area of my site?
Yes, as a Web Designer, you can create an unlimited number of designs and layouts within your liveSite, and even inherit design and content from other areas.

Can I restrict who can edit the HTML templates?
Yes. You can limit access to the HTML templates so your Web Designers can keep full control of the web page layouts.

Can I customize the look and feel of my web forms?
Absolutely! Since web forms are built-in to the web pages, any design template you create within our system will be inherited by your web forms. And you have the flexibility to customize a group of forms or each form specifically using your own CSS and HTML.

Can I use HTML to integrating a third-party application or script?
Yes. liveSite allows you to drop in your own code. If you can place it on an HTML page, you can place it in liveSite.

Can you help us connect liveSite to our other databases and applications?
Yes. We have assist Web Designers with integrated liveSite with many different systems including online banking and order fulfillment systems. Please contact us to discuss the specifics of your project.

Is it possible to embed PHP code into liveSite?
Yes. liveSite allows Website Designers to add their own code "hooks".