Benefits for Webmasters
One integrated website solution for your entire organization − and beyond!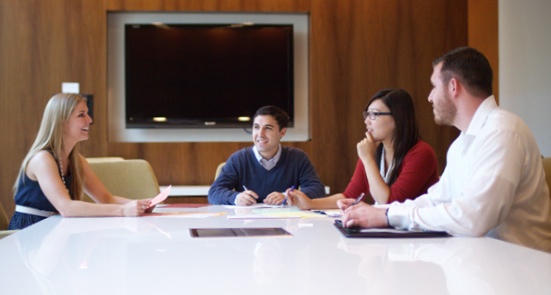 Webmasters can effortlessly delegate management of all your web services and control access your organization from a single login.
Webmasters can create public sites, membership portal sites, and even micro sites, all within the same liveSite website.
No desktop software for webmasters to deploy and upgrade across an organization.
Scale any size enterprise website instantly with our advanced cloud computing technology, or run liveSite in your own data center.
Webmasters can now consolidate and track all of your web services in one solution. No modules to integrate from different vendors, or open-source tools that provide little protection from hackers.
Full range of support services for webmasters including web design, training, integration, and customization to ensure that liveSite works well with your existing back-end systems.
FAQs
What is so important about an "integrated" solution?
Because whenever a website visitor interacts with your liveSite website, their actions are captured in an integrated contact database that feeds over 35 different web applications that share the same consistent design and layout. Also, your visitors need only one login to use all the self-service features your liveSite website provides – just like the big company websites do.
What are the system requirements for liveSite?
All you need is a computer, any popular web browser, and a connection to the Internet.
What browsers does liveSite support?
liveSite is compatible with Internet Explorer 7+, Firefox, Safari, Chrome, Opera, Android, and of course, iOS.
Is liveSite Search Engine friendly?
Yes, liveSite creates search engine friendly content and URLs, so all page names are simple and complex database information is kept hidden from the search engines so that they can easily index your website for better placement. Easily editable Meta tags help search engines better rank your website. Tracking visitors using liveSite's built-in tracking codes mean you can track your organic and pay-per-click referrals.
Is liveSite content handicap-accessible?
Yes. You have full control over all aspects of your site design, including font sizes and colors and access "alt" tags for the visually impaired.
Can I restrict access to selected users only?
Yes. You can easily restrict access to any page, files, and many of the features within liveSite.
Can visitors search a liveSite website?
Yes. liveSite has a built-in keyword search feature that makes it easy for your site visitors to search web pages and dynamic data views. Search results are automatically filtered based on the level of access of the user that is searching so unauthorized content is automatically hidden.
Can my staff make website updates on the go?
Yes, liveSite runs entirely on the web server so you can make edits from any PC, Tablet, of mobile device connected to the Internet using only a web browser.
Can I paste content from other programs or internet sources?
Yes, you can easily Copy and Paste content from other internet sources or documents available on your computer.
Does liveSite support third-party ad software like Google Adsense, Twitter, Facebook, YouTube?
Yes, you can add any HTML structures and tags to liveSite.
Can you have private areas to view and download files?
Yes, liveSite allows you to place any page or file into an area of the website and set the access control to that area. Restrict content to registered users, members, staff, customer, or any other group of users that you define.
Can I create a multi-language site using liveSite?
Yes, liveSite included UTF-8 support and all elements in liveSite are editable so you can prepare text in any language and apply it to liveSite. You can also display prices and totals in any world currency according to current conversion rates. However, the liveSite control panel is English only currently.
Does liveSite come with a complete website already built?
Yes, every liveSite comes with 3 professionally-designed, fully-customizable website templates and themes so you can get your site up and running fast.
Do I need any special software to build my website?
No, liveSite is a 100% web-based program that includes a built-in File Uploader, Page Designer, Page Editor, Form Designer, Menu Designer, and View Designer so you don't need FTP software or expensive content management software on your desktop.
Do I need to know HTML to manage my website content?
No, liveSite has a built-in WYSIWYG Page Editor so you don't have to know any HTML to create and update web pages and link them together.
Do you offer website design services if we need help?
Yes. We have resources to help you with all phases of the website design and development process. Please contact us to discuss the specifics of your project.
Can you help us connect liveSite to our other databases and applications?
Yes. We have integrated liveSite with many different systems including online banking and order fulfillment systems. Please contact us to discuss the specifics of your project.
Can I install liveSite on my own web server?
Yes, we offer liveSite as software or hosting.
Do you offer website design services if we need help?
Yes. We have resources to help you with all phases of the website design and development process. Please contact us to discuss the specifics of your project.