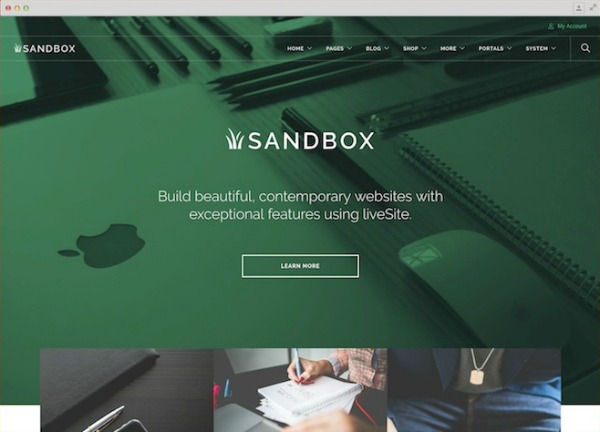 The Sandbox is a fully-functional liveSite website you can play in.
You'll have full admin access when you login, so have fun poking around.
Don't worry about breaking anything — the Sandbox will reset every hour. Enjoy!
The Sandbox site is also an excellent resource for playing around with features without messing with your own liveSite!
Ready for your own liveSite? Get Started Free.